Dance School News
Well that was fast... Christmas and New Year have come and gone.  I hope you had a great time with your family.
---
Come and Try Week
If you have some friends that are interested in our Annual Come and Try Week, please let them know it is coming up on the 21st January.  
---
Classes are filling fast
Have you booked your class for Term 1.  It does appear that some of our classes may be a sell out.  If you haven't booked your classes yet I would suggest you do that prior to the Come and Try Week... just in case.
---
Studio Open Hours
Next week the studio will be open from 10am to 2pm daily.  Please come in if
You wish to book classes in person
you wish to pay your account
you need uniforms/shoes
you wish to order photos
you wish to pick up your USB from the concert
The new uniforms will be available form the 16th of January
---
Classes Start
Classes for Term 1 start on Tuesday 29 January.  We can't wait to see you then!
---
The Concert Filming
It is NOT too late to order a concert USB.  Contact us if you would still like one!
---
Term 1 Fees
To pay your term 1 account, please click on the link below.
---
Important 2019 Information
For your benefit we have put together some useful information for 2019.  Please follow the link to read about the expectations for the studio this year. 
---
Photos
Photos are still up at the studio for you to have a look at and order! 
---
New staff in 2019
Jennifer Oxenham - Irish Specialist
My love of Irish dancing began at the very early age of 3 when I followed the footsteps of my sister to lessons at the Irish Club in Brisbane. I won my first State Title at the age of 5 and continued to win more than 10 solo championships and many team events and placed regularly in top 5 in the Nation. I retired early from competitive dancing to concentrate on passing on my passion of this dance form to teach. I sat my TCRG exam -Fully accredited Irish dance teacher exam in 2011. A highlight of my teaching career was to have 2 dancers qualify for the world championships in Glasgow this year. One being my daughter Olivia. I look forward to joining the teaching team here at Radiance Dance Studio offering the Irish dance class with a fully qualified and registered teacher.   Miss Jennifer
---
Grace Tame - Classical Ballet Specialist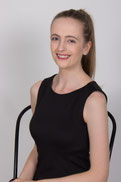 Grace started her classical ballet training in Toowoomba in
multiple methods including Southern Federation of Dance, Living Dance and The Australian Conservatoire of Ballet syllabus. In 2012 she moved to Melbourne to complete full time training at The Australian Conservatoire of Ballet under the tutelage of Christine Walsh. Whilst there she completed an Advanced Diploma in
Dance (Elite Performance) and performed soloist roles in full length ballet productions. Upon returning to Toowoomba Grace continued dancing at local studios and widened her dance vocabulary taking classes in jazz, contemporary and Pilates. She has completed a Diploma in Education Studies and is now currently at university completing a degree in psychology whilst maintaining a
love and enjoyment of sharing dance.
---
---
Dates for 2019 (A very rough guide)
Dance Lessons Term Dates
 Term 1 2019 - Tuesday 29 January to Saturday 6 April
Concert Dates 2019
Concert - Friday 29 and Saturday 30 November